FEATURED ARTIST: Sly & The Family Stone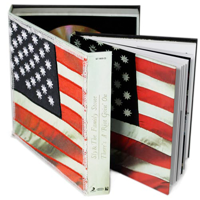 SLY & THE FAMILY STONE
---
Author Joel Selvin has summed up the importance of Sly Stone (Born Sylvester Stewart) and his backing band The Family Stone thusly: "there are two types of black music: black music before Sly Stone, and black music after Sly Stone." The genesis of the legendary music group began with the combination of two groups: Sly & The Stoners (Which featured Sly Stone on organ, and trumpeter/singer Cynthia Robinson) and Freddie & The Stone Souls (Which featured Sly's brother Freddie Stone on guitar, drummer Gregg Errico, and saxophonist Ronnie Crawford.) The addition of saxophonist Jerry Martini, bassist Larry Graham, and keyboard/vocalist Rose Stone would form the first, and most well-known lineup of the group. (At various points, they would also feature Ike Turner, Billy Preston, and Bobby Womack in their ranks, as well.)
Throughout the late 60s and much of 70s, Sly & The Family Stone would score numerous Billboard hits such as "Dance To The Music", "Everyday People", "I Want To Take You Higher", and many more. They would embark on numerous tours, and perform a set at the original Woodstock Music & Art Festival, remembered to this day as one of the best sets at the event. Their lyrics about peace, love, and understanding, their theatrical stage presence, their musical prowess and innovation towards the genres of funk, soul, and R&B music, and even the lineup itself, (Which was both multi-racial and multi-gender, unheard of at the time.) would earn the acclaim of audiences everywhere, and inspired artists as varied as Michael Jackson, Stevie Wonder, The Red Hot Chili Peppers, Prince, Chuck D, and numerous others.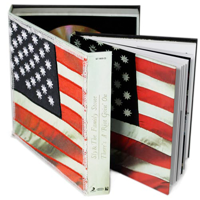 Following a brief hiatus after their commercial smash album Stand!, the band would abandon their standard melodic formula of psychedelic soul music, for a dark, ominous funky sound. There's A Riot Goin' On was released in 1971, surrounding waves of tension between Sly and his own Family Band, much of whom had fallen into drug use. The album's swampy, almost dub-like sound baffled critics at the time, but has since gone on to great acclaim, for capturing an almost apocalyptic funk vision of the aftermath of the sunny outlook of the 1960s. It spawned hit singles in the form of tracks "Family Affair", and "Thank You For Talkin' To Me Africa", was one of the first albums to utilize a drum machine, and inspired the brand of funk music popularized by Funkadelic, jazz-funk musicians like Herbie Hancock, and has been sampled countless times by hip-hop musicians the world over.
Now in 2013, 42 years after the album's original release, Boston-based label Get On Down has reissued Riot to a 24k audiophile gold disc, featuring a 48-page hard cover book of extended liner notes, photos and interviews, and comes packaged in a deluxe box emblazoned with an embroidered re-creation of the flag on the original cover.
---
EARLY PRESS FOR THE REISSUE
Okayplayer.com – First Look at Get On Down's reissue of There's A Riot Goin' On
MonkeyBoxing.com – Early Preview of Get On Down's reissue of There's A Riot Goin' On
REVIEWS OF THE ORIGINAL
"Ultimately, the music is the message, and while it's dark music, it's not alienating — it's seductive despair, and that's the scariest thing about it." – AllMusic.com
"…recorded in anarchic, druggy torpor over a year, or was it two, Stone didn't know the difference. Its taped-over murk presaging Exile on Main St., its drum-machine beats throwing knuckleballs at Miles and JB, it was darker than the Velvet Underground and Nico and funkier than shit," – Robert Christgau in the Rolling Stone
"There's a Riot Goin' On is so legendary that any criticism seems vaguely heretical…" – The Guardian
PREVIEW VIDEO FROM GETONDOWN.COM
---