FEATURED ARTIST: Slum Village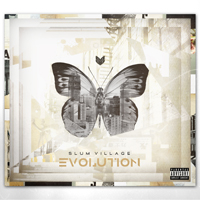 SLUM VILLAGE
---
Since 1996, Slum Village has been an important and enduring presence in Detroit's underground hip-hop scene. Integral in launching the mainstream careers of rappers like T3, Baatin, Elzhi, and in shining a light on the legendary genius of J Dilla, a founding member of the group. (And already renowned for his production work with The Ummah.)
Throughout the late 90s and much of the 00s, Slum Village made their mark touring alongside contemporaries like A Tribe Called Quest, Mobb Deep, India.Arie, and Floetry, and releasing hip-hop classics like Fan-Tas-Tic Vol. 1, and Fantastic, Vol. 2. The group has experienced some turbulence in recent years with the departure of Elzhi, and the passing of both J Dilla and Baatin, but still operates under T3's leadership, featuring new members Young RJ, and Illa J.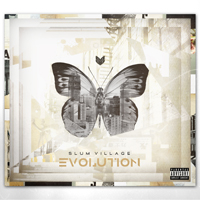 Their latest release, entitled Evolution, comes hot off the heels of critically acclaimed mixtapes "Dirty Slums" and "Dirty Slums 2", and is considered a much-needed return to form, coming back after a brief hiatus to their Michigan roots, alongside guests like Havoc (Mobb Deep), Rapper Big Pooh (Little Brother), DJ Jazzy Jeff, and many more. The album is a blast of positive and uplifting energy, and harkens back to the jazzy soulful production of Slum Village's heyday in innumerable ways.
---
Parle Magazine: "While Evolution is something new from Slum Village, there are tinges and reflections of members from yesteryear. It is a testament to the fact that while the group has seen many ups and downs, they are not going anywhere."
Exclaim: "On the strength of the solid and often load-lifting production from Young RJ, built largely upon crisp, lively drums, vibrant piano and synth-laced backdrops, the disc's MCs go to work…"
Rap Essence: "For a group that has gone through as many roster changes as this one, its good to hear them still pumping out quality music, albeit with a very different players."
---
CHECK OUT VARIOUS MUSIC VIDEOS
FROM "EVOLUTION BELOW:
"FOREVER"
"SUMMER BREEZE"
http://www.youtube.com/watch?v=L6ilm0qOJi4
"BRAVEHEART"