FEATURED RELEASE: THE DU-RITES 'PLUG IT IN'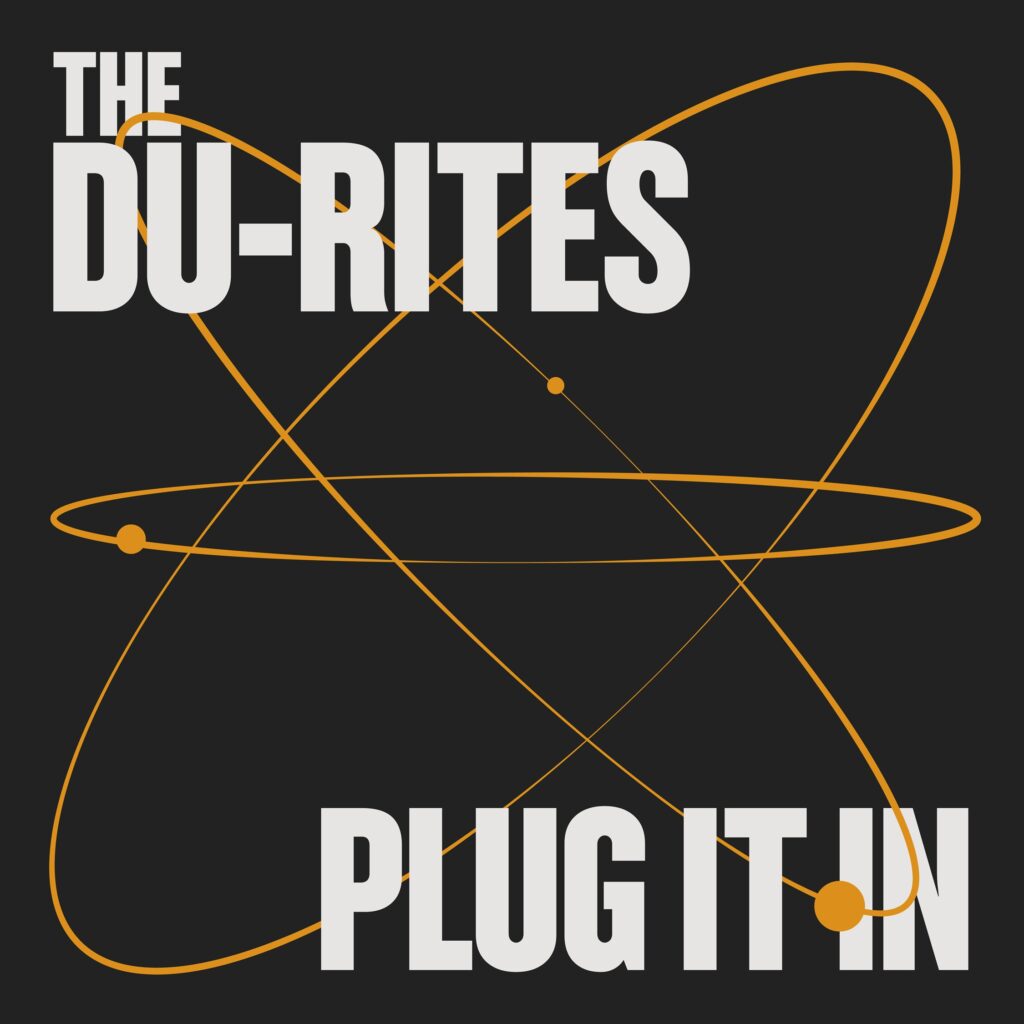 THE DU-RITES
PLUG IT IN
For a funk band to make it to their seventh album means one thing: a wicker chair album cover and cataract sunglasses are in the near future. New York City's The Du-Rites are at that crossroads, and drummer/percussionist Jay Mumford (formerly known as hip-hop artist J-Zone) and guitarist/bassist Pablo Martin (they split keyboard and songwriting duties) have managed to get there without repeating themselves or falling into expected retro-funk tropes. Plug It In gets straight to the point with its title – it's the band's funkiest album.
The Du-Rites tackle instrumental funk from every imaginable angle – from syncopated, Afro-beat inspired party funk ("Can I Get Intuit?"); to vibraphone-driven, Dave Pike-meets-psych-jazz ("Hole In The Wall"); to a hard-grooving four on the floor ode to funk hero Bohannon ("Du-Bo"). The Vocorder-drenched "Bay B. Moma" is about as nasty as it gets, with "Tioli" throwing the album's curveball by way of Marianna D'Ama's sultry vocals (sung entirely in Italian) riding atop a bread and butter funk groove for the album's lone track with a pure lead vocal. Mumfordís syncopated drumming and Martinís greasy bass and guitar work anchor everything, with Sun Ra Arkestra percussionist Elson Nascimento even showing up on "The Sun." But The Du-Rites save the album's magnum opus for last: "Funk Monk," featuring The Beastie Boys' keyboard wizard, Money Mark. A thunderous drum solo breaks wide open for 2:30 of nasty, minimalist funk, with Money Mark's Lowery organ driving the record home.
The Du-Rites have been the backing band on records featuring Eddie Palmieri and Robert Glasper (Bobbito's "Rock Rubber 45s") and Ghostface Killah (Wax Tailor's By Any Remixes Necessary LP). They've shared bills with RJD2 and The Skatalites and handled musician duties for a portion of J-Zone's Intoxicated Skull LP in the Madlib Invazion Music Library Series. Individually, Jay has worked extensively as a session and tour drummer post-hip-hop career. He's recently done sessions for Dan Auerbach of The Black Keys, Danger Mouse (Black Thought, Broken Bells, Michael Kiwanuka, Karen O), Just Blaze, Lord Finesse, Binky Griptite (Daptone Records) and countless others, in addition to being sampled by super producers Mark Ronson and Madlib. He's currently the studio and tour drummer for guitarist Adrian Quesadaís (The Black Pumas) Boleros Psicodelicos project, appearing on the Austin City Limits TV show last year. Pablo has held the lead guitar chair in legendary band Tom Tom Club for over a decade and works closely with Argentinian legends Sergio Rotman and Mimi Maura as a producer.
Plug It In is where it all comes together…and then some.
A1. Can I Get Intuit?
A2. Plug It In
A3. Tripwire
A4. Bay B. MoMa
A5. Hole In The Wall
B1. Asbestos
B2. The Sun (feat. Elson Nascimento)
B3. Penny Loafers
B4. Du-Bo
B5. Tioli (feat. Marianna D'Ama)
B6. Funk Monk (feat. Money Mark)