FEATURED RELEASE: CURREN$Y & HARRY FARUD 'VICES'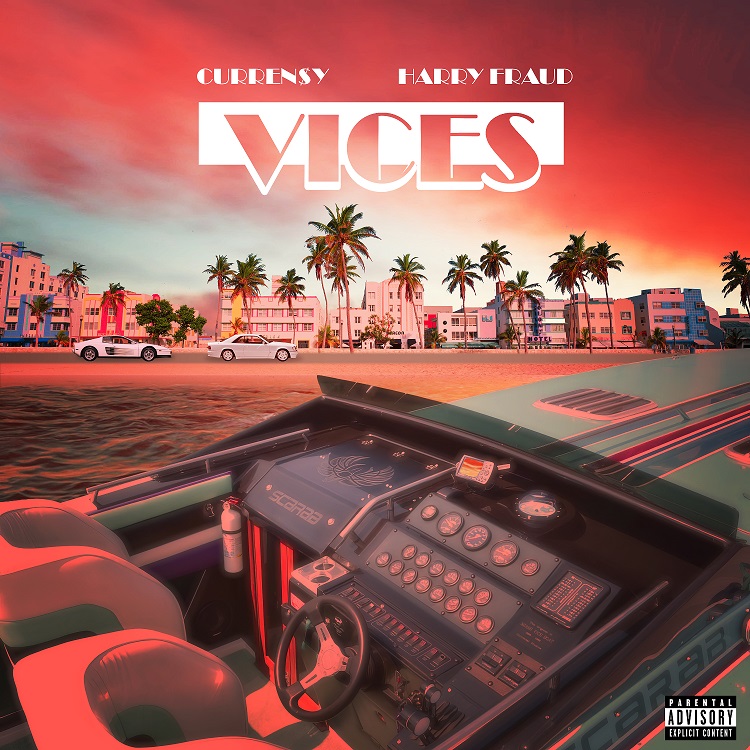 Curren$y (aka Spitta Andretti) once again teams up with long-term collaborator and legendary producer Harry Fraud on Vices. This nine track album is a time capsule to the 1980s and taps into the nostalgia and style of that decade. The music and artwork of Vices is a continuation of their theme of jet-setting and smuggling illegal substances on jet boats through the marina (Cigarette Boats, The Marina, The OutRunners, and Regatta) and proves to be yet another instant classic from the duo.
Entirely produced by Harry Fraud, with features from Benny The Butcher, G.T., Jim Jones, Larry June, Rome Streetz and Vico, this limited edition release is a must have!
A1. The Great McCarthy • A2. Black Point Boat Launch • A3. Stingray (feat. Benny the Butcher)
A4. Marcus Camby (feat. Jim Jones) • A5. Marble Columns (feat. Larry June)
B1. Neon Skyline (feat. G.T.) • B2. 86 Testarossa (feat. Rome Streetz) • B3. The Warehouse
B4. Purple Picasso (feat. Vico)