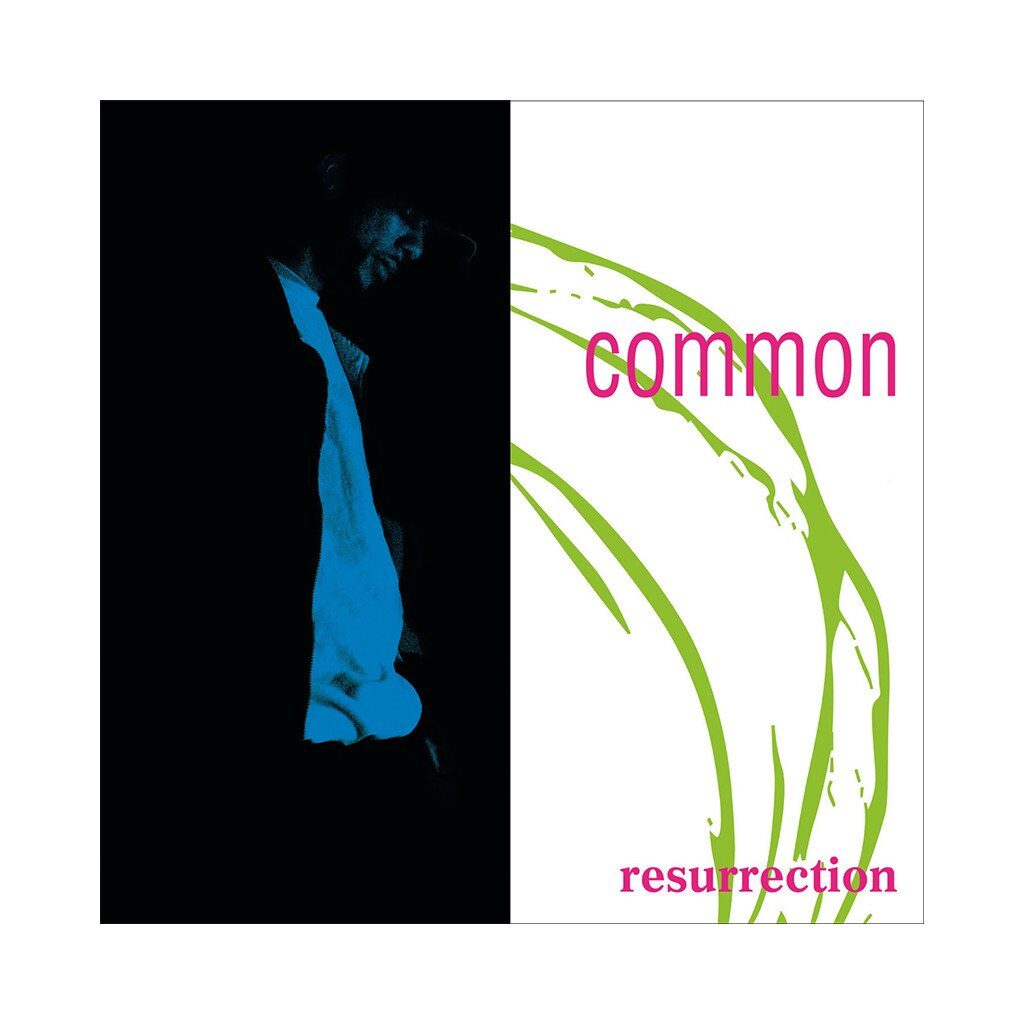 DOUBLE GATEFOLD LP PRESSED ON BLUE & BUTTER CREAM VINYL WITH A CUSTOM OBI !
Deluxe edition vinyl which includes the original album plus 3 remixes of the title cut with liner notes featuring interviews with Common and NO I.D all in a beautiful gatefold jacket. Get On Down is proud to present, Common's sophomore album, Resurrection. While the album was originally neglected by the mainstream, it has since received a great deal of critical acclaim and is now on The Source's 100 Best Rap Albums. In comparison to his debut album, Common's musical style evolved lyrically by his expressing of himself rather than just describing street life. With its Jazz and Hip Hop flavors, Resurrection furthered the growth of both genres. Overall, the album is commonly perceived as an underrated Rap classic and now this legendary album is available in a much anticipated, 2xLP gatefold jacket edition. Resurrection was produced almost entirely by No I.D., who has gone on to work with heavyweights like Usher, Alicia Keys and Rihanna, and he recently produced the first two singles for Jay-Zs new album The Blueprint 3. In addition, No I.D. is credited as the man who introduced Kanye West to Hip Hop production, inviting him to his sessions with Common when West was only starting out.
The 2xLP features the original 15 album tracks (all cuts remastered from the original masters) and three remixes of the title track. Two of the remixes were produced by the one and only Large Professor of Main Source fame and the third is another track by No I.D. The gatefold jacket art features in-depth liner notes written by Brian Coleman with Common and No I.D.

A1 Resurrection • A2 I Used To Love H.E.R. • A3 Watermelon • A4 Book Of Life • A5 In My Own World (Check The Method)
B1 Another Wasted Nite With… • B2 Nuthin' To Do • B3 Communism • B4 WMOE • B5 Thisisme • B6 Orange Pineapple Juice
C1 Chapter 13 (Rich Man Vs. Poor Man) • C2 Maintaining • C3 Sum Sh*t I Wrote • C4 Pop's Rap
D1 Resurrection '95 • D2 Resurrection (Large Professor Remix) • D3 Resurrection (Extra P. Remix)