BLACK FRIDAY 2016 PREVIEW
---
April 16th marks the latest Record Store Day event, and to prepare for the occasion we at Traffic Entertainment Group have been hard at work preparing a batch of deluxe vinyl packages and reissues from top-tier artists, and high-end record labels. This year we've teamed with labels like Get On Down, Now Again Records, Pay Jay Productions, and Red Scare Industries to bring you only the best RSD-exclusive releases.
Here's a sneak peek at what you can expect to find at your local participating record shop on the day:
---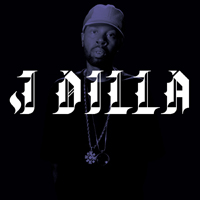 J Dilla – The Diary
LP Exclusive – Pay Jay Productions
The long-lost, posthumous rap album from legendary hip-hop producer J Dilla. Reissued straight from multi-track masters on 2″ tape mixed by Dilla himself. Features unreleased vocal performances recorded in the early 00s, featuring production from Madlib, Pete Rock, Karriem Riggins, and numerous others.
---