BLACK FRIDAY 2016 PREVIEW
---
April 16th marks the latest Record Store Day event, and to prepare for the occasion we at Traffic Entertainment Group have been hard at work preparing a batch of deluxe vinyl packages and reissues from top-tier artists, and high-end record labels. This year we've teamed with labels like Get On Down, Now Again Records, Pay Jay Productions, and Red Scare Industries to bring you only the best RSD-exclusive releases.
Here's a sneak peek at what you can expect to find at your local participating record shop on the day:
---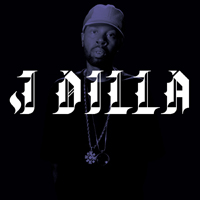 J Dilla – The Diary
LP Exclusive – Pay Jay Productions
The long-lost, posthumous rap album from legendary hip-hop producer J Dilla. Reissued straight from multi-track masters on 2″ tape mixed by Dilla himself. Features unreleased vocal performances recorded in the early 00s, featuring production from Madlib, Pete Rock, Karriem Riggins, and numerous others.
---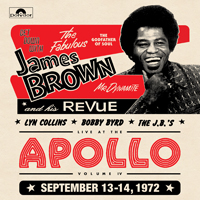 The James Brown Revue – Live At The Apollo 1972
LP Exclusive – Get On Down
Unreleased live release from the Godfather of Soul, at the height of his 70s funk collective period. Recorded live at Harlem's famous Apollo Theater, originally intended to be the 4th installment in a series of live Apollo albums, but never saw the light of day. Heavily features Brown's team of featured players: The JBs, Fred Wesley, Lyn Collins, and Bobby Byrd.
---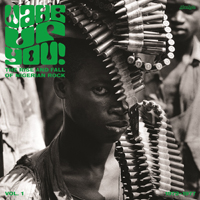 V/A – Wake Up You! (Vol. 1)
Deluxe LP Package – Now Again Records
Double LP collection of rare Nigerian rock music from the tail-end of Nigeria's civil war. Features afro-rock gems fully licensed by the original bands. Comes housed in a deluxe, composite material package alongside a 104-page book of never-before-seen photos, with liner notes and commentary from Nigerian musicologist/researcher Uchenna Ikonne.
---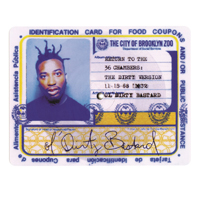 Ol' Dirty Bastard – Brooklyn Zoo/Shimmy Shimmy Ya Shaped Picture Disc
Shaped Picture Disc – Get On Down
The first two singles from the legendary Wu-Tang Clan member's platinum-selling solo debut; Return To The 36 Chambers. Pressed as a picture disc shaped and designed after the iconic "food stamp" from the original album cover. Features "Brooklyn Zoo" on the A-Side, and "Shimmy Shimmy Ya" on the B-Side.
---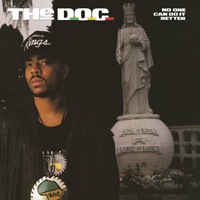 The D.O.C. – No One Can Do It Better
LP Reissue – Get On Down
The first ever vinyl reissue of an underrated hip-hop classic. Out of print in the US for 25 years, No One Can Do It Better was the sole album released by the N.W.A.-affiliated MC before a car accident crushed his larynx. An underground classic, featuring guest appearances from Ice Cube, MC Ren, Eazy-E, and Michel'le.
---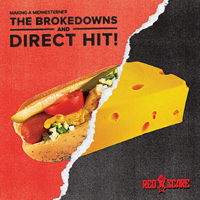 The Brokedowns / Direct Hit! – Making A Midwesterner
7″ Exclusive – Red Scare Industries
Snotty, Mid-Western pop-punk from two of Red Scare Industries' heavy-hitters. Side A features tracks from The Brokedowns of Chicago, while Side B features tracks from Milwaukee's Direct Hit!, all encased on one 7″ single.
---