As of the time of this post, the annual Record Store Day event will be occurring this Saturday (April 19th), and we at Traffic Entertainment Group couldn't be more excited for its arrival! This year we have an exceptional crop of titles we're distributing from premium record labels like Get On Down, Cultures Of Soul, and TAANG! Records, and even a coffee table book! Here's a sneak peek of what you can find at your local record store this Saturday from us:
---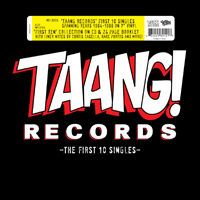 TAANG Records: The First 10 Singles
(Deluxe Box Set)
Gang Green. Slapshot. The Lemonheads. Moving Targets. What do these names have in common, besides their status as some of Boston's most influential hardcore punk groups? They all got their start as singles released through Taang! Records, Boston's premiere hardcore punk label during the mid-1980s. Still operating to this day since 1984, Taang Records has gone on to release singles from acclaimed groups like Mighty Mighty Bosstones, Adicts, Mission of Burma, Dropkick Murphys, and many other big names in punk, grunge, and garage rock.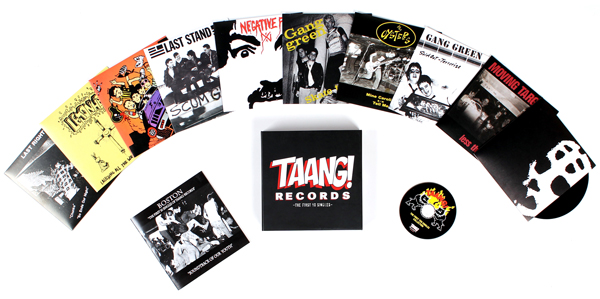 30 years later, Taang! Records has partnered with Get On Down to produce a truly stirring retrospective set for Record Store Day. "Taang! Records: The First 10 Singles", consists of 10 7"s of the first singles released through the label. Singles by Boston punk legends Gang Green, Slapshot, The Lemonheads, and Moving Targets, alongside forgotten gems from Last Rights, Stranglehold, Negative FX, and many more, their sleeve artwork lovingly re-created from their original releases. It comes housed in a limited edition hand-numbered collector's box, alongside a 24-track CD, and an extensive book of liner notes with rare photos and stories from Taang!'s label-head Curtis Casella.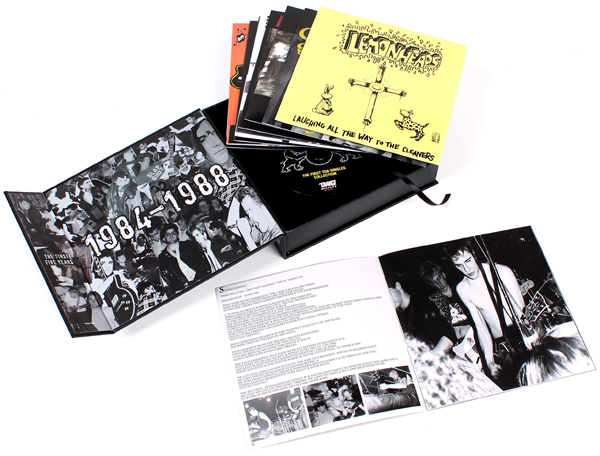 ---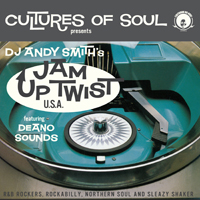 DJ Andy Smith's Jam Up Twist
(Deluxe Box Set)
DJ Andy Smith has made waves across Europe, spinning alongside the great Keb Darge at Madame Jojo's, and as a tour DJ and sample-sourcer for acts like Fugees, The Prodigy and Portishead. His "Document" mix series has also received widespread acclaim from various outlets, featuring artists from Kate Bush to Mr. Lif. His big claim to fame though, is his revered UK club night Jam Up Twist, which features deep, unearthed cuts of R&B, rockabilly, classic Western, Northern soul, rocksteady, and more early genres.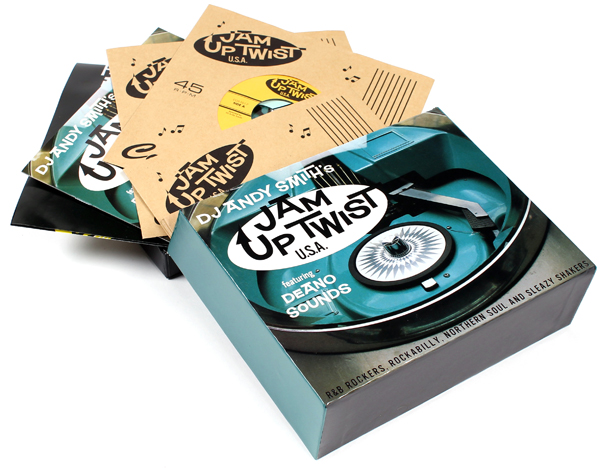 Boston's own soul music crate-diggers, Cultures of Soul leapt at the opportunity to work alongside Smith. He and Cultures' own house DJ Deano Sounds have assembled a collection of classic, exclusive, and overall rare tracks from their collection into one deluxe 7" box set, named for Smith's own club night: "Jam Up Twist."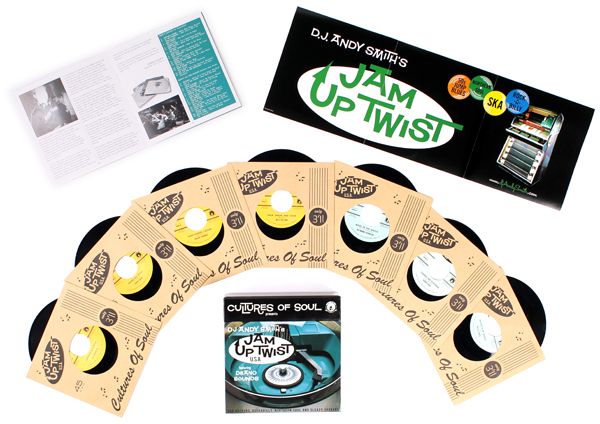 Housed in a heavy collectible case, "Jam Up Twist" features seven 45s packed to the gills with rarities from golden greats like Ernie Washington, Big Mama Thornton, Reggie Perkins, and more. Tracks that are not unlike the type of thing one would hear on a regular night at Smith's Jam Up Twist club night. These 45s also come bundled alongside a thick-paper booklet of extensive liner notes, and an official Jam Up Twist club night poster!
---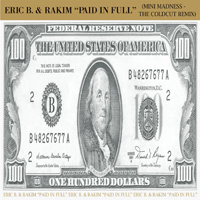 "Paid In Full (Coldcut Mix)" by Eric B. & Rakim
(7" Single)
By the time the legendary hip-hop duo Eric B. & Rakim released the title track of their acclaimed album album "Paid In Full" as a single, the album already had 4 hit singles under its belt. The release of "Paid In Full" would lead to some of the duo's greatest success, owing largely to the famed remix of the song by UK dance group Coldcut. The "Mini Madness" mix was particularly innovative for its usage of guest vocals (Courtesy of Israeli singer Ofra Haza) and samples, many of which would go on to become staples of turntablism. The remix was a huge hit in clubs worldwide, has been referred to as a "benchmark remix" by The Guardian, while SPIN has characterized it as Coldcut's "greatest moment." Rakim himself would state that the Coldcut mix was the "best remix" he'd ever heard.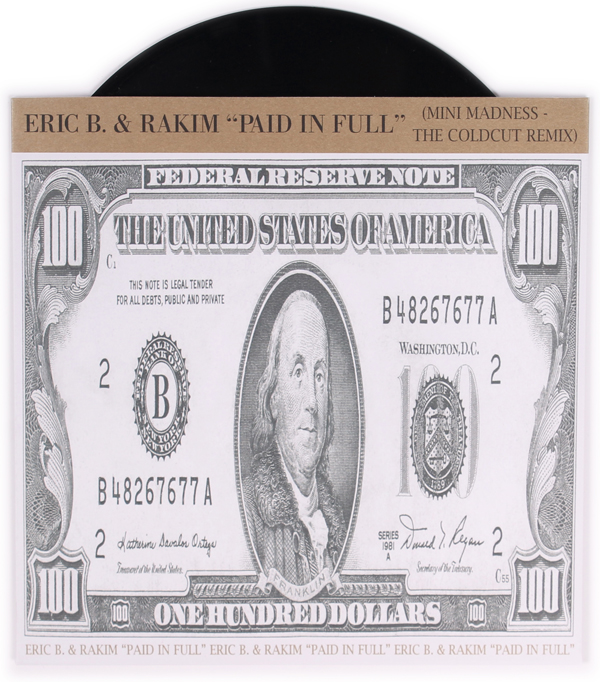 The "Paid In Full (Mini Madness Mix)" has been released in several different formats, including a 7" previously only available in the UK, but now for this Record Store Day, Get On Down aims to change that. The Boston label is proud to bring you a special reissue of this rare 7", which features the complete "Mini Madness Mix" as the A-Side, with the track "Eric B. On The Cut" for a B-Side, housed in a reproduction of the original picture sleeve.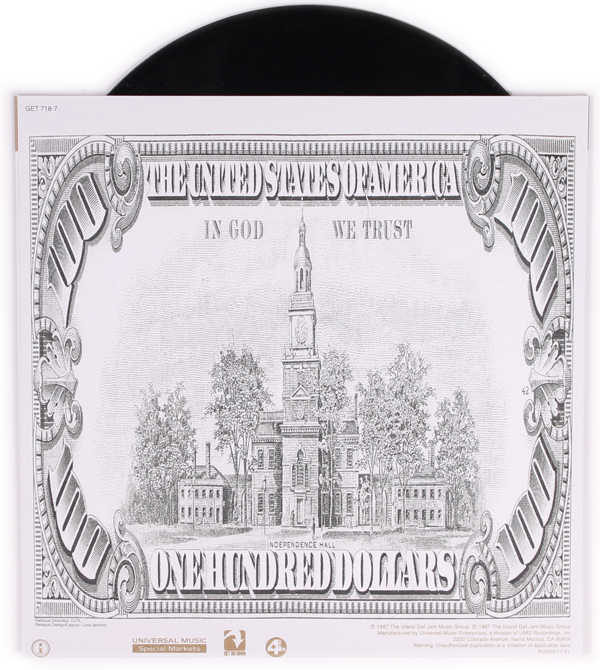 ---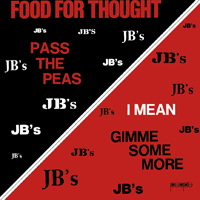 Food For Thought by The JBs
(Deluxe LP Package)
After the departure of his previous backing band over pay disputes, the JBs were formed in March of 1970 as a new backup group for the Godfather of Soul himself: James Brown. In their time, The JBs' lineup included members of Parliament – Funkadelic and The Famous Flames, and during their time they provided the backing instrumentation for some of Brown's heaviest funk recordings, such as "Soul Power", "Super Bad", and "Get Up (I Feel Like Being a) Sex Machine."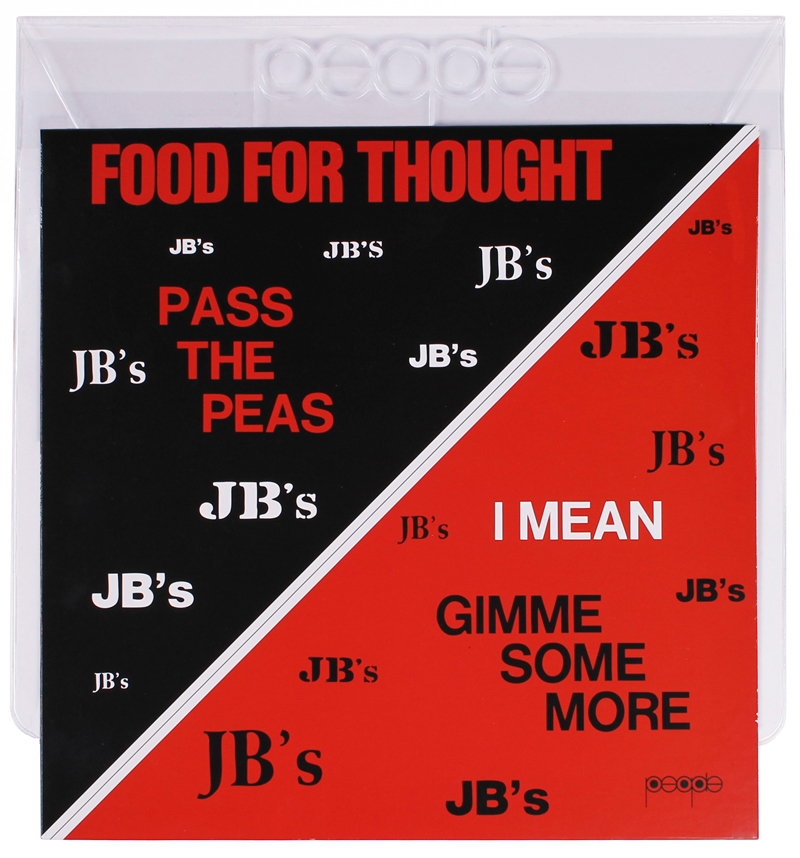 Though the JBs were primarily James Brown's backup onstage and in the studio, the band themselves recorded many albums and singles of their own (Often with Brown himself accompanying on keys) through Brown's record label People Records. The group's song library frequently reads like a "who's who" of production samples, with funky hits like "Pass The Peas", "Gimme Some More", and their most famous single "The Grunt" being sampled frequently by artists like De La Soul, Wu-Tang Clan, Public Enemy, and Pete Rock, just to name a few.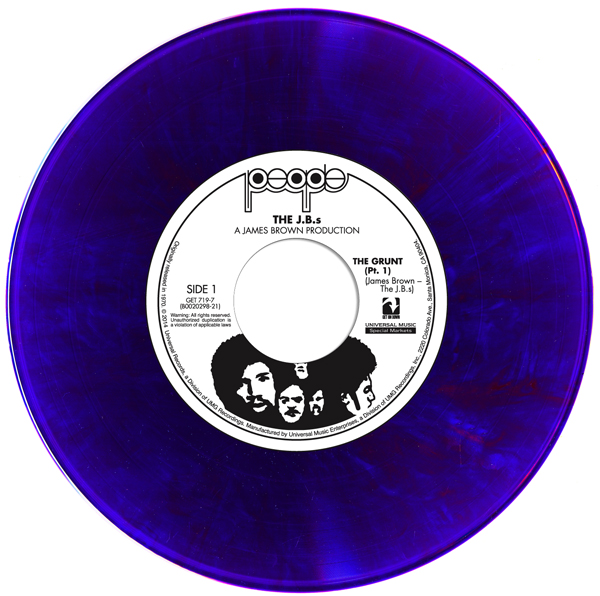 Who better to pay tribute to this amazing collective of musicians than the the reissue giants at Get On Down, who now present a sterling Record Store Day reissue of the JBs' debut album "Food For Thought" in a deluxe vinyl package. The album comes pressed on on re-mastered 150g vinyl, in a 70s-style Stoughton jacket, in a custom sleeve with the People Records logo embossed across it. As if that wasn't enough, Get On Down's take on "Food For Thought" also contains a 22" x 22" poster, and a purple vinyl 7" of the bands' famed single "The Grunt."
---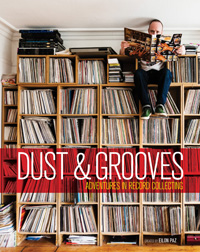 Dust & Grooves: Adventures In Record Collecting
by Eilon Paz
Whether or not you've heard the name Eilon Paz, there's a chance you may have seen his work someplace. The accomplished photographer has had his photos published in Wax Poetics, Complex Magazine, Vibrations Magazine, and countless travel publications. (Complex has referred to him as one of the best Travel Photographers working today.) What separates him from most other professionals in his field is his side gig as a crate-digging record collector.
It was this passion that inspired the book "Dust & Grooves", a coffee-table collection of photos and interviews conducted by Paz himself with some of the biggest record collectors in the country. The images in "Dust & Grooves" remain intimate and personal as Paz shines his camera on over 130 vinyl-connoisseurs and their collection, featuring interviews with famed crate diggers like Gilles Peterson, Four Tet, Gaslamp Killer, and a foreword written by The RZA of Wu-Tang Clan.
---
SHIPPING FOR RECORD STORE DAY
FROM TRAFFIC ENTERTAINMENT!