THE FALCON
---
Considered one of the flagship acts of the label Red Scare Industries, the lineup of Chicago's The Falcon is a veritable who's who of Midwestern punk. Members of The Lawrence Arms, Alkaline Trio, The Loved Ones, and even famed punk troubadour Brendan Kelly have been amongst its ranks. Their full-length debut, 2006's "Unicornography", has gone on to be the highest selling album released on Red Scare, and features a particular, raunchy blend of hardcore fervor and dangerous rock n' roll rhythms that have made the group instant underground classics in punk circles.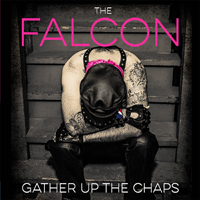 After "Unicornography", the band went silent for a decade as the band members tended to their other projects, but now in 2016 The Falcon returns with "Gather Up The Chaps", a new studio full-length on Red Scare Industries. The album combines the pop-punk snottiness of their contemporary groups like The Lawrence Arms and Alkaline Trio with the anthemic working-class punk rock of groups like Gaslight Anthem and Against Me!
Available on compact disc and vinyl from Traffic Entertainment Group.
---