With 2014 coming to a close, we at Traffic Entertainment Group are already setting our sights to the upcoming new year, with a slew of distributed titles by artists and bands that you know and love, from premium-grade labels like Get On Down, Truth & Soul, Red Scare Industries, Cultures Of Soul, & many more. Here's a sneak peek of what's coming soon in 2015!
---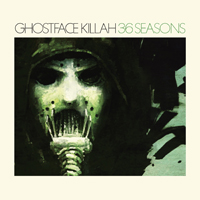 GHOSTFACE KILLAH – 36 SEASONS (LP)
SALVATION RECORDS
The critically-acclaimed spiritual sequel to 2013's Twelve Reasons To Die, Ghostface Killah brings you a gritty and hard-hitting collection of New York hip-hop, and a tale of vengeance, and apocalyptic urban decay. Where Twelve Reasons took cues from Italian horror cinema, 36 Seasons draws its inspiration from the 1970s, with the Wu-Tang Clan heavyweight's lyricism seeping in blaxploitation smoothness, and live instrumentation production from New York group The Revelations. Guest spots from underground all-stars like AZ, Pharaohe Monche, Kool G. Rap, and more can also be heard within.
---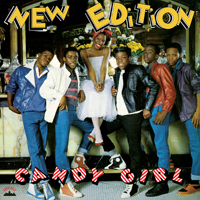 NEW EDITION – CANDY GIRL (LP)
GET ON DOWN
The template for the late 1990s pop group sensations began with 1980s groups like New Kids On The Block, Menudo, and Massachusetts' New Edition, which also launched the careers of Bobby Brown and Bell Biv DeVoe. So many decades later, Boston's own Get On Down proudly presents New Edition's best-selling debut album Candy Girl, which set a standard for countless pop R&B for years to come. Reissued for the first time in years on vinyl, the album features Billboard hits like "Popcorn Love", "Ohh Girl", and the self-titled R&B #1 "Candy Girl."
---

J DILLA – THE J DILLA BATCHES (10″)
YANCEY MEDIA GROUP
Over the summer 0f 2014, Yancey Media Group released the limited edition "King Of Beats Box", which featured four rare 10″ records of unreleased beats from the late, legendary producer J Dilla, composed on his trademark E-Mu Systems SP-1200, largely during the same time he was producing beats for The Pharcyde, A Tribe Called Quest, Slum Village, and numerous others. Though the box set is no longer available, the four individual 10″ records are returning for a limited time from Yancey Media Group. Each 10″ features ten untitled, unreleased beats not available in any other medium.
---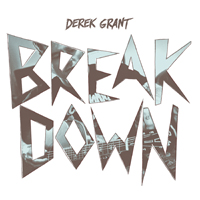 DEREK GRANT – BREAKDOWN (CD)
RED SCARE INDUSTRIES
Derek Grant is primarily known as the drummer for Illinois emo-punk group Alkaline Trio, and has also played with groups like The Suicide Machines, The Gaslight Anthem, Good Charlotte, The Vandals, and many others. In 2015, Grant will release his solo CD Breakdown, through Red Scare Industries, featuring a collection of songs written between 2008 and 2009, with every instrument performed by Grant himself. Sounding like a dark mixture of Ryan Adams and Prince, Grant's solo material drips with catharsis and regret, inspired largely by his life and relationships built and destroyed on the road.
---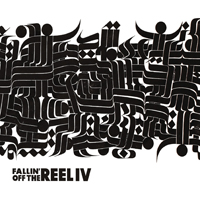 V/A – FALLIN' OFF THE REEL (VOLUME 4) (CD/LP)
TRUTH & SOUL RECORDS
The latest installment of Truth & Soul Records' ongoing series of compilations, collecting the best tracks under the Neo-Soul giant's roster. From the label's biggest names such as Lee Fields & The Expressions, Lady, and El Michels Affair, to newcomers and fresh faces like Zafari, Shirley Nanette, and many many more, Fallin' Off The Reel features only the finest pedigree of soul revival records and artists, that has given them respect and acclaim the world over. Available on compact disc and as a special LP bundle, which comes exclusively bundled with the vinyl version of Volume 3.
---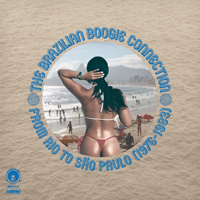 V/A – THE BRAZILIAN BOOGIE CONNECTION:
FROM RIO TO SAO PAULO (1976-1983) (CD/LP)
CULTURES OF SOUL
Having already tackled collections of obscure tracks from The Caribbean and India, Cultures Of Soul now sets their sights on Brazil, with The Brazilian Boogie Connection. With this compilation, the Boston-based deep funk/soul label hopes to showcase a never-before-seen side of Brazil, beyond its image of Bossa Nova music. Dusty, disco-era cuts by big names like Marcos Valle & Banda Black Rio, as well as unknowns like Robson Robson, Sandra De Sa, Cassiano, and many others, can be heard all throughout. The sounds of funk-inflected salsa, soulful cumbia, and disco-tinged Bossa lay within, on compact disc and vinyl.
---