With 2013 coming to a close, we at Traffic Entertainment Group are already setting our sights to the upcoming new year, with a slew of distributed titles by artists and bands that you know and love. Here's a sneak peek of what's coming soon in 2014!
---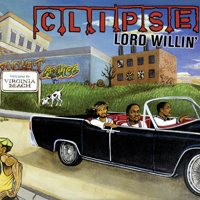 CLIPSE – LORD WILLIN'
Boston label Get On Down can always be counted on to produce high quality reissues of hip-hop gems, and of course this album is no exception. Lord Willin' was the acclaimed breakthrough release by Virginia duo Clipse, featuring rappers Pusha T and No Malice, backed by the eccentric production of The Neptunes. Both MCs had past connections to the underground drug world, which influenced the gritty, hard-hitting street rap within. The album also featured guest spots from Jadakiss, Styles P, NORE, Fabolous, Faith Evans, and early-in-their career appearances from Sean Paul, Kelis, and Lil Wayne. Get On Down now presents the album, fully re-mastered and re-constructed on vinyl, after long being out of print in the format.
---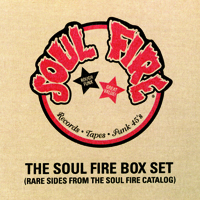 TRUTH & SOUL PRESENTS…THE SOUL FIRE BOX SET
2013 was a banner year for Brooklyn soul label Truth & Soul. In addition to producing new albums and reissues from retro duo Lady, and longtime veteran Lee Fields, the label produced their first Record Store Day offering, with the Soul Fire Box Set, a collection of 7-inches containing long lost tracks from their days under the former name of Soul Fire Records. Now Truth & Soul presents the album once again, in compact disc format, with countless bonus tracks. Deep soul cuts from artists and future Truth & Soul alumni like Lee Fields, Detroit Sex Machines, El Michels Affair, The Fabulous Three, Bronx River Parkway, and many more can be heard throughout.
---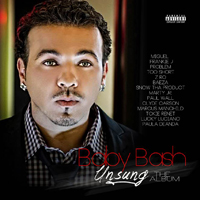 BABY BASH – UNSUNG: THE ALBUM
Mexican-American rapper Baby Bash has had a long and fruitful career in hip-hop, stretching all the way back to the mid-90s. Since then he's scored numerous Billboard-charting hits, (Including the Top 20 hits "Baby I'm Back" in 2005 and "Cyclone" in 2007) and has worked alongside big names like T-Pain, Akon, E-40, and more. 2014 will see the return of Baby Bash, who is set to release his latest album, Unsung: The Album on compact disc, through his own independent label Bashtown Music. Unsung continues his blend of Latin-inflected pop rap, and features guests Too Short, Paul Wall, Miguel, and others.
---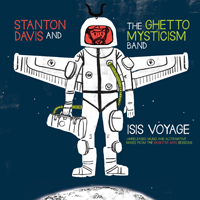 STANTON DAVIS' GHETTO MYSTICISM BAND – ISIS VOYAGE
Stanton Davis is an educator and jazz trumpeter, whose resume reads like a veritable who's who of jazz legends. Less known is his work in the 70s with The Ghetto Mysticism Band, his collective of musicians, whose work has been praised by Gilles Peterson and Madlib, to name only a few. Their lone 1977 album Brighter Days was significantly edited in length for public consumption, but Boston soul label Cultures Of Soul has taken the time to dig up the original tracks, as well as several other unreleased cuts, and compile them into Isis Voyage: Unreleased Music And Alternative Mixes From The Brighter Days Sessions, which puts their blend of spacey jazz-funk on full display with re-mastered audio on compact disc and vinyl.
---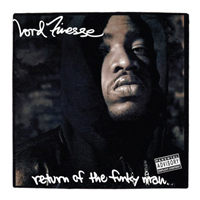 LORD FINESSE – RETURN OF THE FUNKY MAN
By the time 90s rapper/producer, and DITC member Lord Finesse released his sophomore album Return Of The Funky Man, he was already a hot ticket in hip-hop circles for his clever rhymes and rapier wit on albums like Funky Technician. With the album's release, Finesse's status as an A-Grade MC was not only cemented, but his production chops were also established on tracks like "I Like My Girls With A Boom", and "Fat For The 90s." Return Of The Funky Man was Finesse's first big Billboard victory, and featured DITC comrades like Showbiz and Diamond D, as well as up-and-comers like future Stones Throw veteran Percee P. Traffic Entertainment is proud to present the album, an unearthed gem of hip-hop history, reissued for the first time on compact disc and vinyl.
---
ALL THIS AND MORE COMING SOON
FROM TRAFFIC ENTERTAINMENT!